Contact Us
Michelle Tucker, CPA, PFS, CFP, Attorney at Law
Founder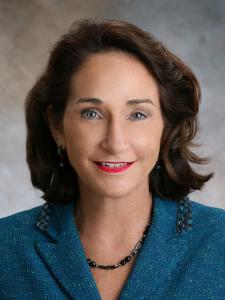 Email:
Loading Email...
Michelle Tucker, co-founder of the firm of Sterling & Tucker, is a CPA/Personal Financial Specialist, an estate planning attorney, a Certified Financial Planner, and a Registered Financial Consultant. Her extensive professional capabilities, together with the wisdom gained from 30 years in practice, combine to bring positive change to the lives of her clients.
She can help families make the best choices for their retirement, grow and preserve assets, save on taxes, and then be able to pass their wealth as inexpensively and efficiently as possible to the next generation.
Ms. Tucker specializes in the concerns of clients ages 55 and older who are either in retirement or planning for retirement. She is well-versed in all of the critical aspects of retirement—wealth management, taxes, estate and long-term care planning and providing legacies for loved ones. Ms. Tucker is a member of the Hawaii Society of CPAs and the American Institute of Certified Public Accountants, as well as the Forensic Accountants Society of North America and the American College of Financial Planners. She also belongs to both the Hawaii State and American Bar Associations.
Ms. Tucker has been certified by the ABA accredited Estate Law Specialist Board, Inc. as an Estate Planning Law Specialist, and is so certified by the Supreme Court of Hawaii. The Supreme Court of Hawaii grants Hawaii certification only to lawyers in good standing who have successfully completed the specialty program accredited by the American Bar Association. She is an American Bar Foundation Fellow, a Charter Member of the American Academy of Estate Planning Attorneys, and a member of the National Academy of Elder Law Attorneys.
Ms. Tucker frequently contributes to the local news publications. She is a sought-after public speaker, and has co-authored three books, Guiding Those Left Behind and Total Wealth Management, and Estate Planning Basics in Hawaii - A Crash Course in Safeguarding Your Legacy.