Contact Us
Judith Lee Sterling, CPA, Attorney at Law
Founder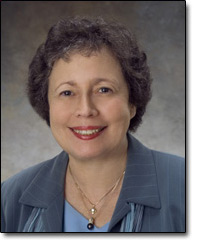 Judith Lee Sterling, co-founder of the firm of Sterling & Tucker is a Certified Public Accountant (CPA) and an estate planning attorney.
Ms. Sterling graduated cum laude with a bachelor's degree in mathematics from Ohio State University and received a Master of Science degree in education from the University of Florida. She received her Juris Doctor degree from the University of Hawaii and is admitted to practice before all the courts in the State of Hawaii United States Federal Court and the United States Tax Court.
Ms. Sterling is a member of the Hawaii State Bar Association, American Institute of Certified Public Accountants, Hawaii Society of Certified Public Accountants and is a charter member of the American Academy of Estate Planning Attorneys.
Ms. Sterling's dual disciplines enhance her ability to handle the complex tax and financial issues that arise when working in the areas of estate planning and asset protection. She is a frequent speaker on topics related to taxes, Medicaid crisis planning, advanced estate planning issues, and at least twice a year, holds seminars on the funding of trusts. She has been both host and guest on a weekly television talk show called "Let's Talk Story Taxes, Accounting and Business Law," and has been invited to speak as a guest on numerous radio programs on the subject of estate and tax planning. Ms. Sterling has also contributed to the Hawaii State Bar News, Pacific Business News and Honolulu Advertiser. She has been an Adjunct Professor in Accounting at Chaminade University and taught classes in accounting at Leeward Community College.
Ms. Sterling is the co-author of three books: A Will is Not Enough in Hawaii, Total Wealth Management, and Estate Planning Basics in Hawaii - A Crash Course in Safeguarding Your Legacy.